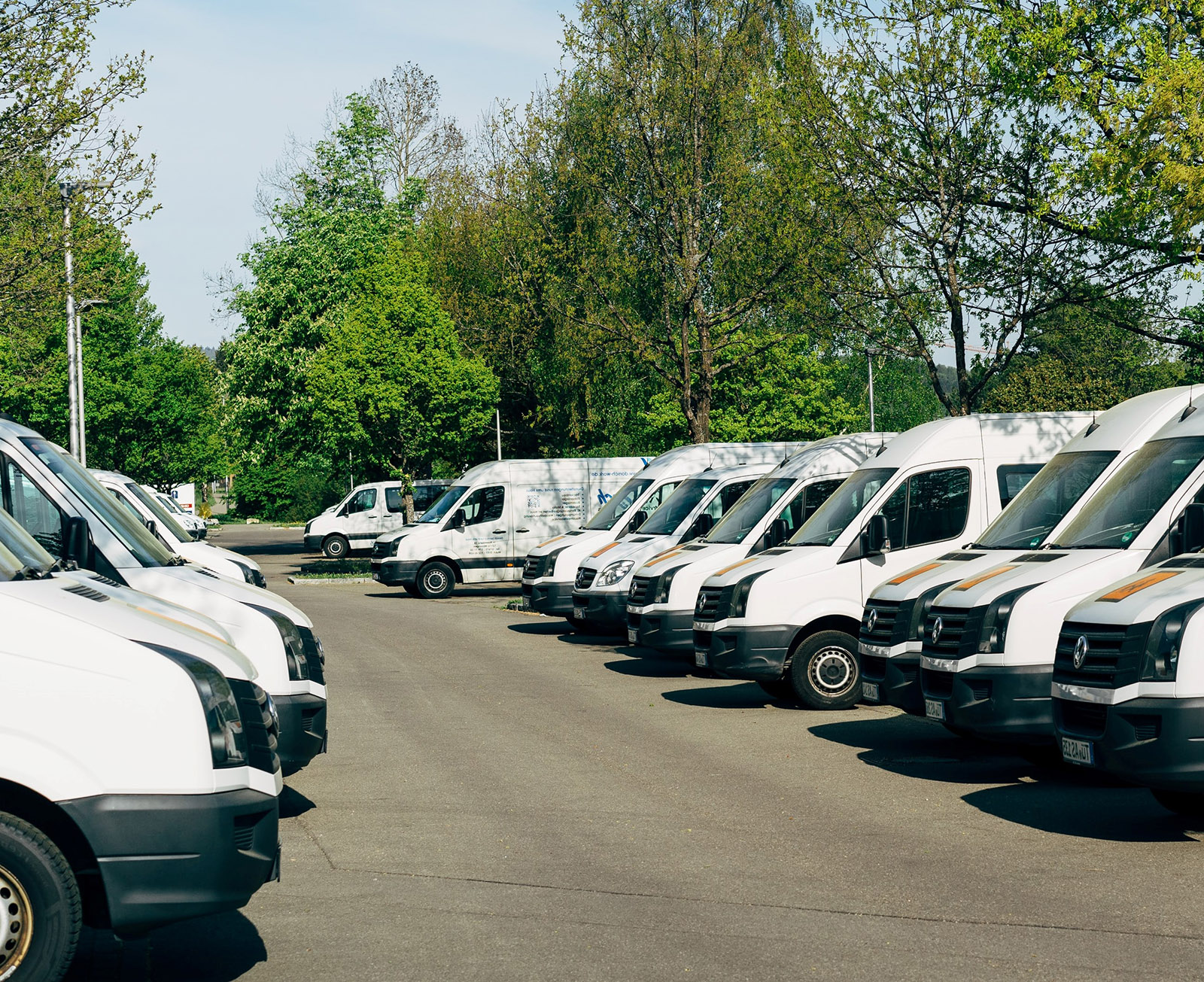 Motor fleet Insurance
With over 1500 Contractors being Insured with us, we regularly are asked for advice on Car/Van Fleet Insurance.
There are a number of considerations to take into account when considering a Fleet Rated Policy:-
Cover is usually more competitive with five or more vehicles, which can be a mixture of Light Commercial and Private Cars.
Fleet Control – trackers, management and regular inspection is essential to obtain a competitive premium level.
Experienced Motor Fleet Insurers essential.
Driver management, training and links to the Company Health and Safety Policy are an essential aspect of all Fleet programmes.
Can the Fleet Insurance cover private cars, vans and trucks under one policy?
Yes, Motor Fleet policies allow you to not only include a variety of vehicles under one policy but also specify what level of cover you would like for each vehicle.
Can the policy cover all drivers without having to name each driver specifically?
You can choose to specify named drivers on your policy or, alternatively, have a policy which allows any driver in your employment to drive your vehicles.
Is there a restriction on the age of the drivers covered?
No, most insurers offering Motor Fleet insurance will allow you to cover drivers over 21 without having to name each driver. Drivers below 21 can be included but will have to be sanctioned beforehand.
Is there a limit to the Business Use covered under a Motor Fleet Insurance policy?
No, we can provide cover for most business uses under one policy.
Does it matter whose names the vehicles are registered in?
Yes, all vehicles to be insured on a Motor Fleet Policy must either be owned by the Company, Directors of the Company, owners or partners in the business – spouse vehicles are ineligable.
If I need to make an amendment to my Motor Fleet policy, who do I contact?
Our dedicated team will be your point of contact in respect of making amendments to your policy, such as change of vehicles, updating the motor insurance database, amending drivers, reporting claims and chasing the progress of claims.